Warranty Registration
Please complete the form below to properly register your LifeSource Water System with our factory.
Your name and contact information will be entered into our customer service records.
Create Your Account:

We value your privacy. We will not share, rent or sell your contact info.
Privacy Statement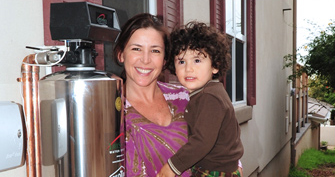 Take a photo with your system and complete all the fields on this warranty registration and we'll send you two free reusable water bottles.
Learn about our warranty and parts.
» Warranty Information
Ask about our extended warranty plans.
» Contact Us
Factory/Corporate Office:
911 E Colorado Blvd, Suite 100
Pasadena, CA 91106
(800) 334-5009