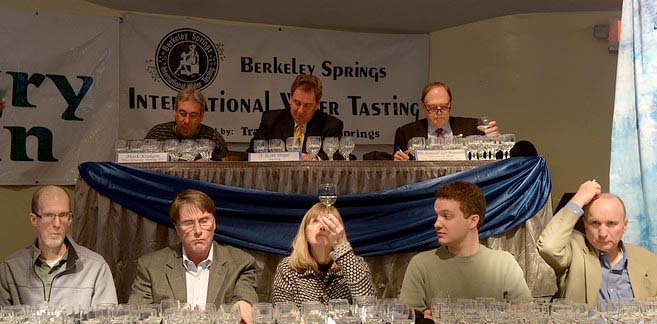 How is the water judged?
Three different categories of water are tasted during the competition: tap water, still or sparkling bottled water and purified water. Berkeley Springs Water Tasting Producer Jill Klein Rone reports "The water is judged based on a 1-5 scale for appearance, odor, mouth-feel and aftertaste, a 1-10 scale for taste, and a 1-14 scale for overall impression."
The judges find that the taste of chlorine is the biggest turnoff when judging the different water samples. If they can taste chlorine in a sample of water, that sample will not place in the competition. It's very easy to enter your local water into the competition. All you have to do is fill out a form on the competition website and pay a $40 entry fee.

The water is judged based on appearance, odor, mouth-feel and aftertaste.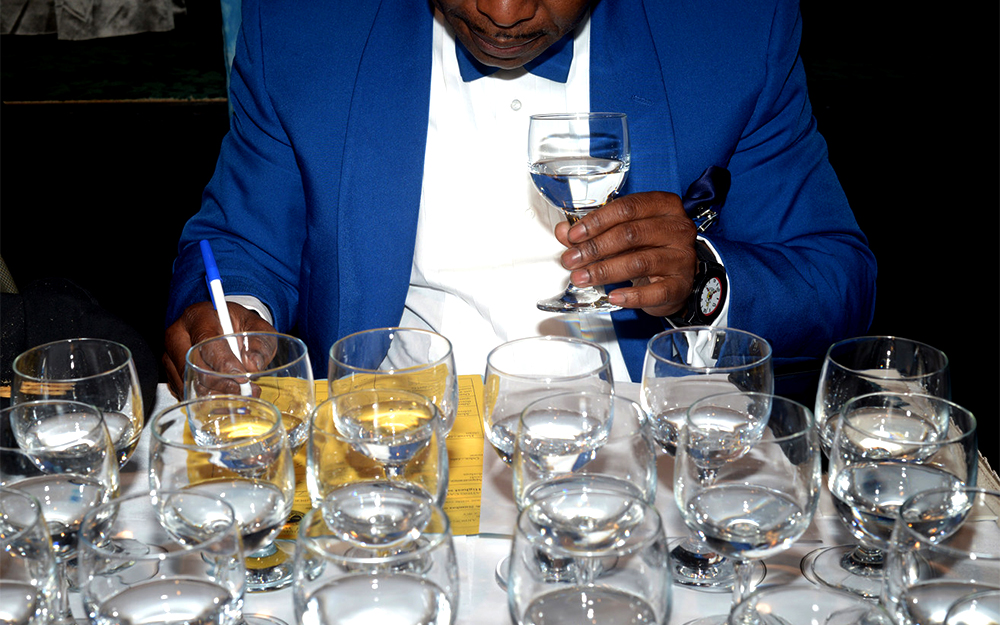 Winners From Around the World
Water from all over the world is tasted including water from New Zealand and Bosnia. Last year the gold medal winners of the tasting were Clearbrook, Canada for the international title and Eldorado Springs, Colo. for the national title. While winners have come from all over the world, multiple time winners have typically been from Canada, California and Ohio.
It's unsurprising that Canada and Ohio produce great water but California may come as a surprise to some. This may be because Canada and Ohio have naturally high-quality water whereas California has high-quality water treatment facilities. California's municipal water facilities do a fantastic job removing contaminants from the water and many local agencies have won the competition.
In 2016, the city of Santa Ana, Calif. and Mission Springs Water District in Desert Hot Springs, Calif. placed 4th and 5th place for Best Municipal Water. In 2015, Castle Rock Water in Dunsmuir, Calif. placed 2nd for Best Bottled Water. In 2013, the Metropolitan Water District of Southern California in Los Angeles, CA placed 4th for Best Municipal Water.
Water Education for Attendees
While the bulk of the Berkeley Springs Water Tasting Competition is water tasting, there are other events during the weekend that aim to educate the attendees on topics relating to water. There are several speakers scheduled that cover informative water topics. Some of these topics include being environmentally conscious in the water industry, water security in a changing world and an update on key bottled water issues.
What began as a small water tasting competition to gain media attention for Berkeley Springs 27 years ago, has transformed into a noteworthy event worth a visit.