What type of home water consultations do you offer?
Whenever possible, we conduct in-home water consultations. To make an appointment, please call our factory at 800-334-5009. If we can't provide a factory-trained installation team member, we will work with you to find qualified plumbers in your area to install your system.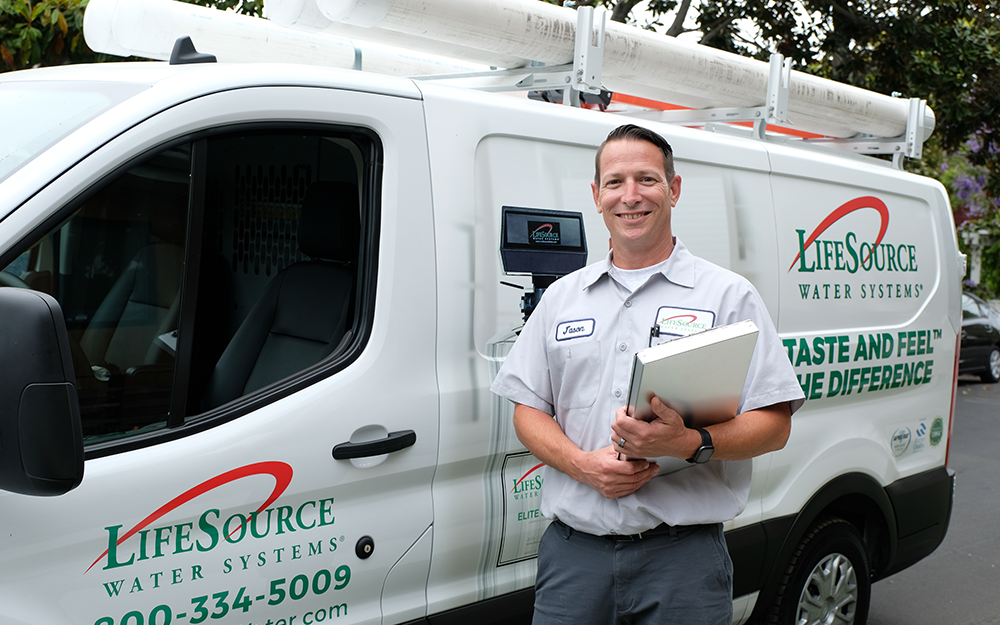 How do I get pricing?
Call our factory and we will collect your contact information. A factory rep will give you a call back within 24 hours. We will address any questions you may have about your water. Alternatively, you can fill out our online request form.
After the initial call, we will schedule a 15-minute visit to your house to assess your plumbing, where the system can be installed, and address your concerns.
Do you offer financing? Yes. Please call our factory at 800-334-5009 to discuss financing options.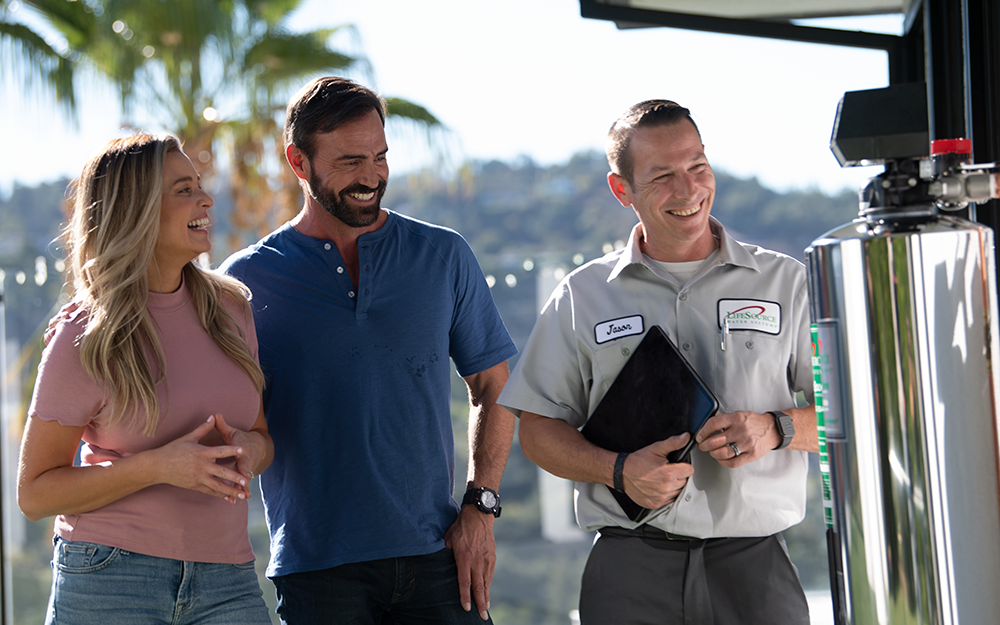 Will I have to work with a dealer?
No! At all stages of the process, you will work directly with the LifeSource Water factory: consultation, pricing, customer service, scheduling, tech support, and installation (if you live in our service areas).
All our reps work directly for the factory. Our service and installation teams, in our servicing areas, are trained directly by our factory. Your pricing and servicing come directly from our factory.
What is your approach?
Our goal is to improve the quality of your life and solve your water problems. We guarantee to never push you to buy a product that you don't believe in, and we encourage our prospective buyers to read our reviews and conduct their own research before making a decision.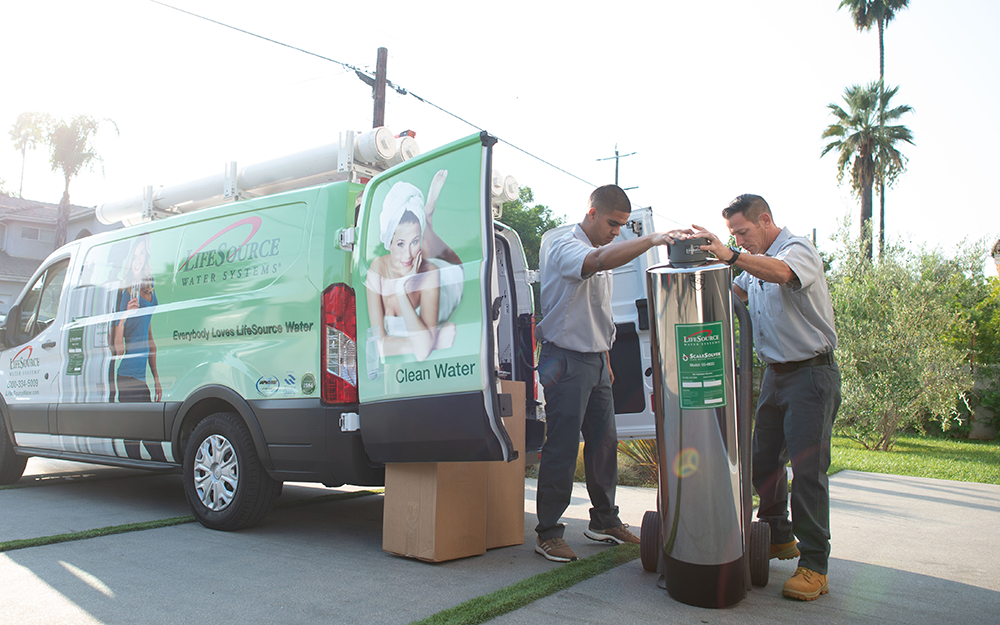 Installation FAQ
How long will it take to get my system installed from the day I order it? 2-4 weeks.
What if I don't live in your service areas? Our outside territory department can handle all your needs virtually and suggest or work with your plumber to install our systems.
What if I move? You can take our system with you. Please call our factory at 800-334-5009 and set up an appointment to arrange for disconnection at your current residence.
Where is the system installed?
The system can be installed outside of your home, in a garage or on the side of the house in an enclosure or partially buried. LifeSource Systems can also be installed in the basement. A factory representative will assist you and advise the best placement options for optimal efficiency.
Our tanks are not affected by high heat, and they are thermal-wrapped for severe cold weather.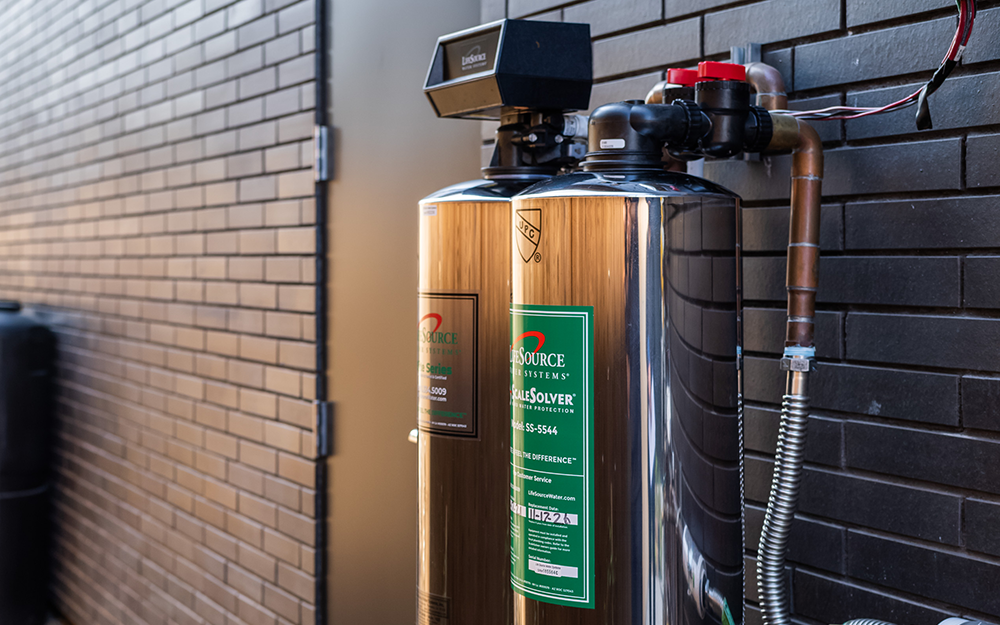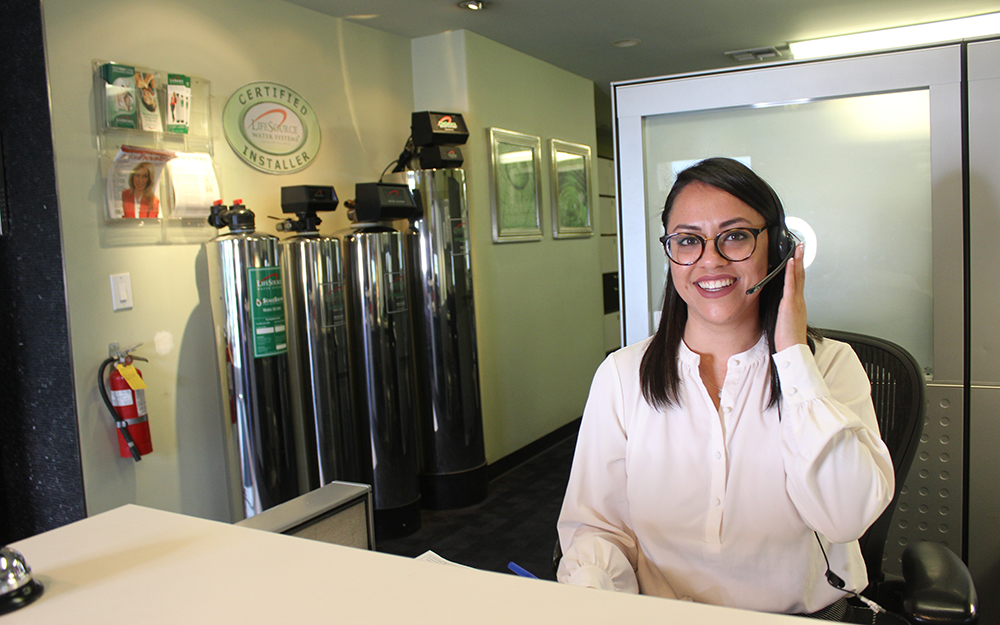 If I have questions, who can I contact post-installation?
Our in-house customer support team is here to address your concerns. Please call our factory at 800-334-5009.
Do you offer monthly rentals or exchange programs?
No. We do not offer monthly rentals; it is a better value for you to take advantage of our financing options. Since our systems are 100% salt-free, we do not offer exchange programs.
How would a LifeSource Water System save me money?
Maintenance-free – No salt bags or filter changes required.

Say goodbye to bottled water.

Lasts 4x longer than any other water filtration system.

Highest NSF/ANSI rating – certifying highest quality and efficiency.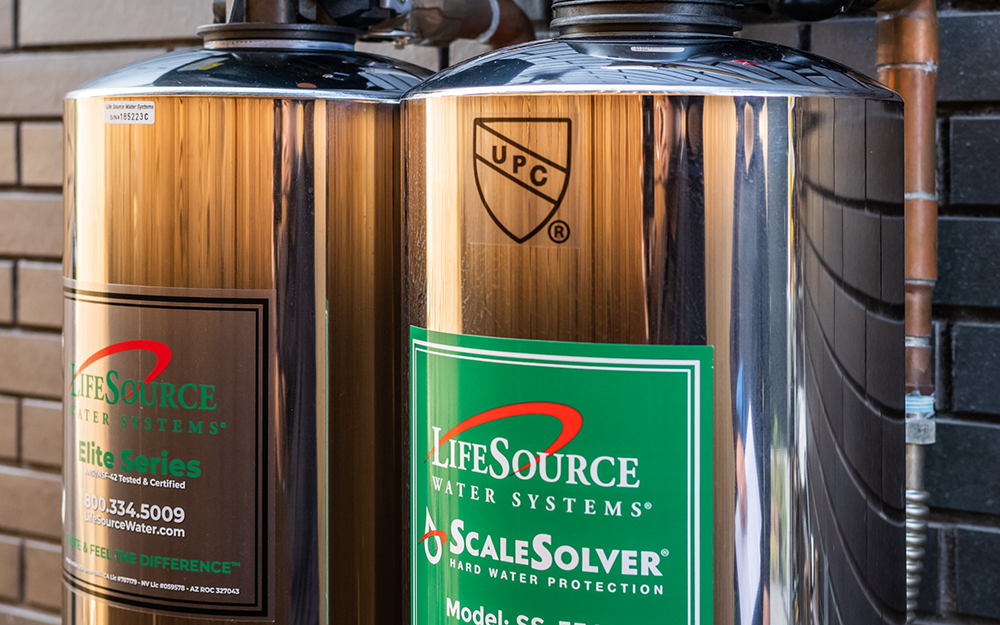 How are your systems eco-friendly?
No Salt. Salt that enters the wastewater system must be removed through an expensive desalination process. This is why many municipalities ban water softeners.

Recyclable Backwash. The backwash water can be recycled to water your garden or flower bed.

No Plastic. Eliminates the need for bottled water.

Long-Lasting. Lasts 4x longer than the average water filtration system.