Customer Reviews
Our customers love their LifeSource Water and so will you!





4.83
|
1557
reviews
---


Why I Bought LifeSource
Sol (Tampa FL, 33611)
We heard good things about LifeSource from builders in Tallahassee


---


Why I Bought LifeSource
Barbara (West Hills CA, 91307)
cleaner water we could drink and shower in without chlorine and minerals in for health


---


Why I Bought LifeSource
Barrie (Corcoran CA, 93212)
Lack of service from Culligan


---


Why I Bought LifeSource
Stefen (Valencia CA, 91355)
The salt softener ban in the Santa Clarita Valley


---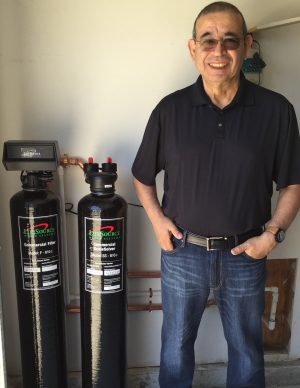 My installers did a great job!
James (Camarillo CA, 93012)
Excellent service and professional installation. Installers were early and installation was prompt without problems. Great job and well done! -James Ramirez

---


Problem Solved
James (Rock Hill SC, 29732)
The water filtration system is fantastic. I had some issues with the first tank and it was due to the fact that the installer I hired locally used a soaker hose for the discharge and evidently that clogged it up after several years of well water use. If this was installed correctly, the tank should have lasted for many more years. I did call and ordered a new tank and the service was excellent. they gave me a discounted price on the tank. I am happy with the outcome.
James Littlejohn, Rock Hill, SC

---


What a Difference!
Peggy (La Mesa CA, 91942)
I absolutely LOVE my LifeSource Water! I am so glad I made the decision to purchase it and follow through to have it installed. From the first shower I noticed a difference in my hair and skin. More importantly, it taste delicious and I am thrilled to drink LifeSource Water. Before, I felt like I was poisoning my body when I drank tap water and with as much water as I drink daily, it was very disheartening . Now, I can drink water assuredly from every faucet in my home!

Peggy Ranke, La Mesa, CA

---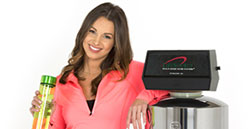 More LifeSource Reviews Online