« Return
ScaleSolver SS-5544
---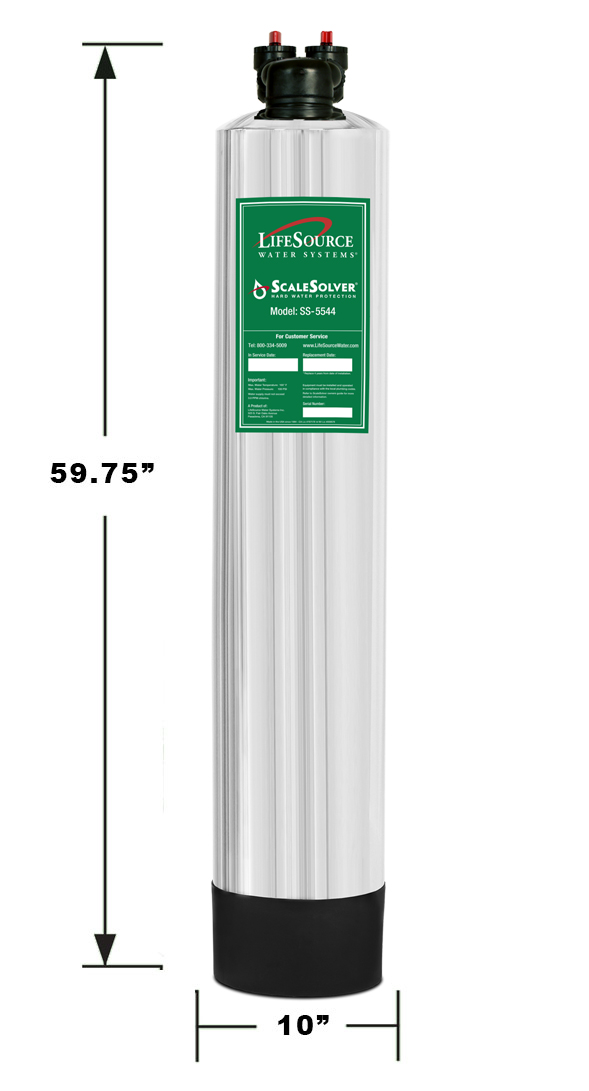 The LifeSource ScaleSolver converts healthy hardness minerals into harmless, microscopic crystals that do not attach to hard surfaces.
Features
Extremely fast acting regardless of hardness level.
Long lasting PowerTAC media.
No control valve or electricity required.
No salt or other chemical additives required.
No backwash waste. Can be used where water softeners are banned.
Tests show ScaleSolver is more effective than water softeners.
Protects the environment and eliminates water waste.
Water Chemistry Specifications
pH 6.5 to 8.5
Max. Hardness 75 grains (1300 ppm CaCO3)
Temperature 41 to 140° F (5-60° C)
Max. Chlorine < 3 ppm
Max. Iron, ferrous 0.3 mg/I
Max. Manganese 0.05 mg/I
Max. Copper 1.3 mg/I
Oil & H2S Remove pre ScaleSolver
Polyphosphates Remove pre ScaleSolver
Specifications
Dimensions 10" x 59.75"
Max. Flow Rate 20 gpm
Max. Pressure 100 psi
Testing and Regulatory Approvals
ScaleSolver tested and certified to NSA/ANSI Standard 61. PowerTAC tested at Arizona State University using the German DVGW -W512 test protocol.

*(German Technical and Scientific Association for Gas and Water)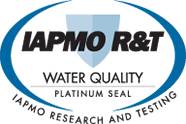 Since 2001, our systems have been independently tested and certified by a NSF/ANSI accredited laboratory.
Learn More »
Get Trade Pricing
Fill out the form below to receive professional trade pricing.

We value your privacy. We will not share, rent or sell your contact info.
Privacy Statement
Our Commitment to Your Privacy
At LifeSource, we are committed to protecting your privacy. Your contact information will be used only to contact you directly by a LifeSource factory representative. We will not share your information with others.