« Return
ApaPure 12
---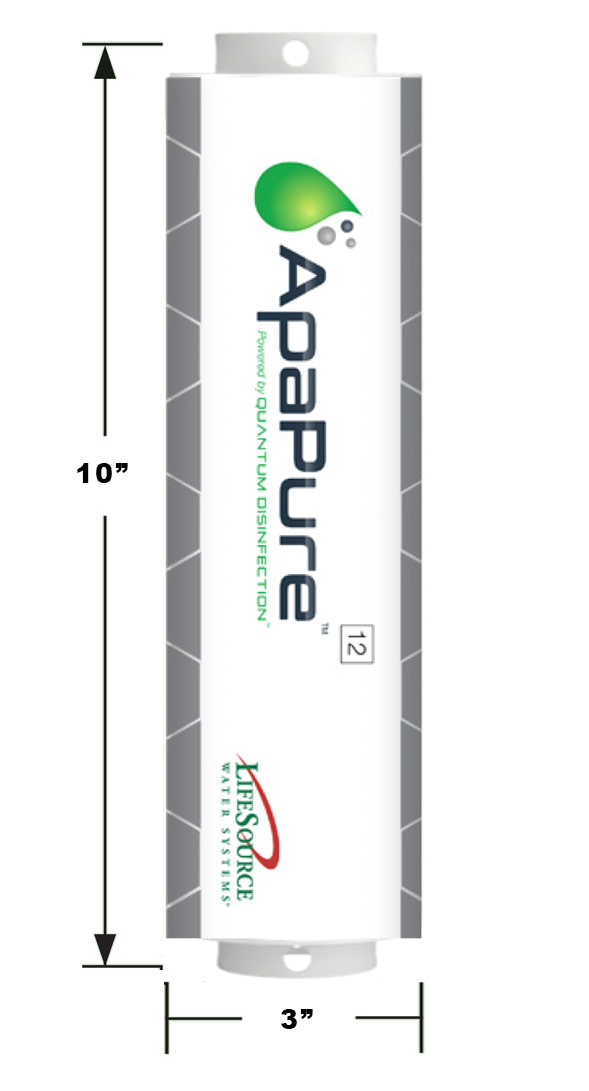 The LifeSource ApaPure12™ system, powered by Quantum Disinfection™ is engineered to be the ultimate disinfection unit for your home. Water simply has to pass over the Quantum Disinfection media surface and bacteria is instantly destroyed through a catalytic electronic exchange. ApaPure12 kills 99.999999% of bacteria and viruses on contact. This is a revolutionary, patented technology. The media inside is certfied to NSF 42, and the plastic outer shell is NSF 61 certified.
You just need to plumb the unit inline and turn the water on. It's that simple. No power. No chemicals. No maintenance. Just disinfected water for your entire home or business.
Certification Rating: 200,000 gallons
Inlet: 1" NPT
Outlet: 1" NPT
Flow Rate: 12 GPM (gallons per minute)
Dimensions: 10" x 3"
Pressure: min. 20 - max. 125 psi
Temperature: min 40°F - max 100°F
Certification: NSF - 42 Residual Drinking Water Treatment Standards, NSF - 61 Drinking Water System Components and Ministry of Health China (MOH)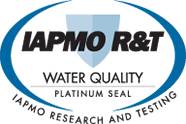 Since 2001, our systems have been independently tested and certified by a NSF/ANSI accredited laboratory.
Learn More »
Get Trade Pricing
Fill out the form below to receive professional trade pricing.

We value your privacy. We will not share, rent or sell your contact info.
Privacy Statement
Our Commitment to Your Privacy
At LifeSource, we are committed to protecting your privacy. Your contact information will be used only to contact you directly by a LifeSource factory representative. We will not share your information with others.