Customer Reviews
Our customers love their LifeSource Water and so will you!





4.83
|
1557
reviews
---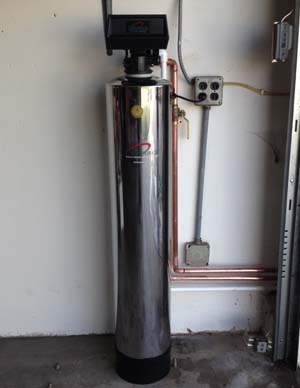 Honest Service
Natasha (Fullerton CA, 92833)
Hi Vince - Thanks again for coming by our house today for the consultation. We're excited about getting the LifeSource system! I personally wanted to thank you for your honesty, candor, and no-pressure style. For me, that was a big reason why I felt comfortable with our decision.
Trent & I look forward to hearing from LifeSource soon, to schedule the installation. Have a wonderful week! :)
Natasha Kanemaki, Fullerton, CA


---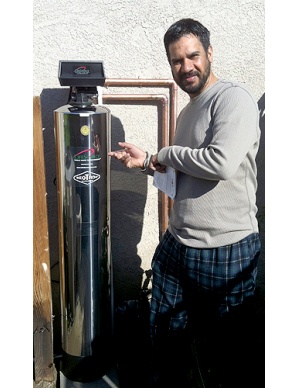 My Family Loves Our Clean Water
Sukhvir Bhangu (Bakersfield CA, 93311)
I use to have to bring in bottled water and refilled it, but now we don't have any problems with our drinking water. There's a totally different water coming from all of our faucets and we can drink it from anywhere and that's made a huge difference for my family.


---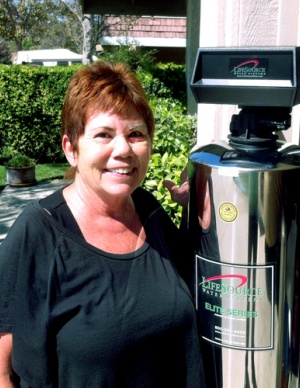 Love our water!!
Joan (Camarillo CA, 93012)
Love our water!! I'm enjoying the water and not having to buy bottled. And the showers and everything are filtered. One of the main things, I think, is that it's a green product. That's big. Drinking, showering, all good. It was a pleasure meeting Jonathan and the installation by "Gonzo" was great. Kudos to both! Thank you Life Source!
Sincerely, Joan & Harry Rosenfeld, Camarillo, CA

---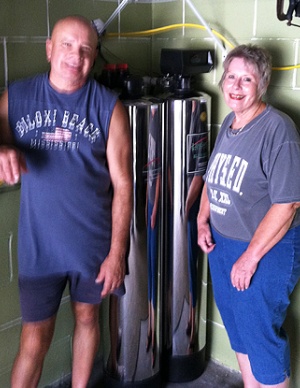 Money Saver
Louis and Sandy (Saint Cloud FL, 34773)
Never drank our water before. We like our new water. Learned about LifeSource when visiting the Orlando Convention Center Home Show and decided to give it a try. Being able to drink from the faucets without worry has been a real money saver. No more water from the market! However, we notice some of the pipes might be clogging with calcium. I read this might be from the breakdown of old buildups elsewhere in the pipes. LifeSource folks are helping us resolves this.

Louis Colon - Harmony, CA

---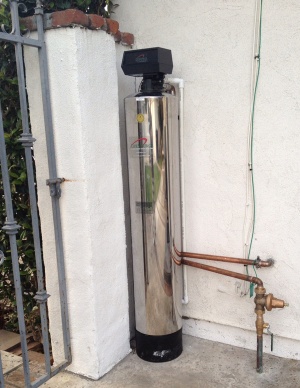 Love LifeSource Water
Luat (Santa Ana CA, 92704)
Eliminated the hard water spotting on glass showers, and smell.
Good customer service and installation. Thank you LifeSource Water!
Luat Do, Santa Ana, CA

---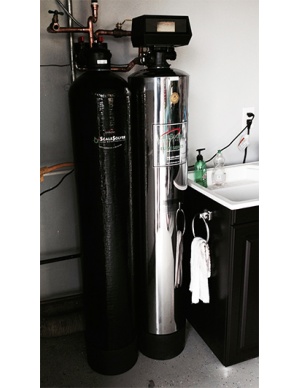 Just As Advertised
Anwar Engelhart (La Habra CA, 90631)
I still have hard water but it's not as bad. I have the descaler, we still have build up and water spots. If I clean it right away it's easy to clean up. It's just as advertised, feels nice and tastes good.

Anwar Engelhart
La Habra, CA

---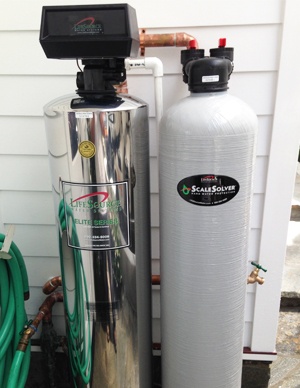 Excellent Service
Ann Piani (Newport Beach CA, 92662)
The service was excellent. No pressure or over selling of the product. The system was fully explained and all questions answered. The installing gentlemen were very pleasant and left with area cleaner than when they arrived. Follow up was pleasant and appreciated.

Ann Piani - Newport Beach, CA

---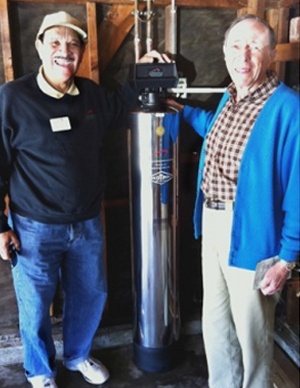 Set It And Forget It
Anthony Muoio (Camarillo CA, 93010)
LifeSource is doing great! I haven't had any problems. I use to have a water-softer but since I kept having to replace the salt all the time I decided to look for a replacement system because I was ready for a change. To sum up LifeSource, it's a set it and forget it system and I'm very happy with it.


---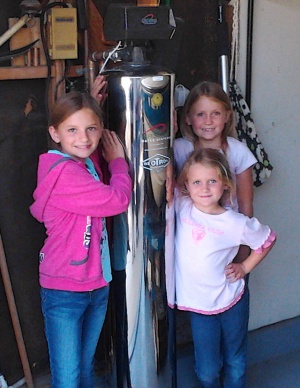 Saving lots of money!
Tracy (Castaic CA, 91384)
I love how I don't have to pay for my soft water anymore. The water feels great on my skin, it's so smooth!

Tracy McAlister, Castaic, CA

---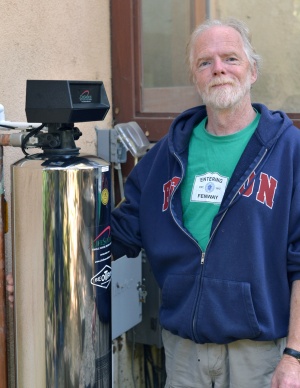 We can't say enough, we love it
Philip and Anahid (Studio City CA, 91604)
We do love this water. I can't say enough about it. My skin feels so much better, it was so dry, this helped a lot. Our friend Ed Begley told us about lifesource. And I told my niece about Lifesource, she will call you, she wants to get one. Thanks

Anahid Terrence, Studio City, CA

---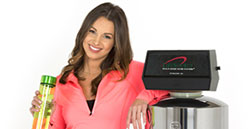 More LifeSource Reviews Online