Customer Reviews
Our customers love their LifeSource Water and so will you!





4.83
|
1558
reviews
---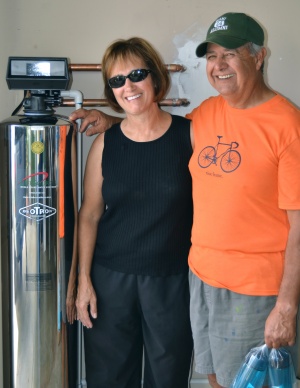 My nephew referred us to lifesource, it is the best thing we ever did
Alex and Susan (Oxnard CA, 93030)
We were thinking about buying a Lifesource for 2 years and finally had enough of the salt and the reverse osmosis. My nephew has lifesource, he referred us and it is the best thing we ever did in our home.

Alex Guerra, Oxnard, CA

---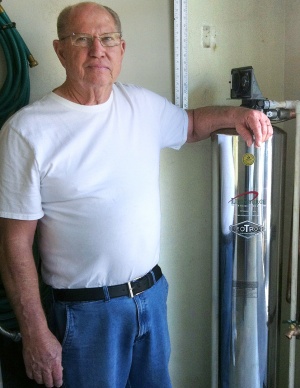 Very pleased!
Eugene (Monrovia CA, 91016)
We are pleased with your water conditioning unit, the water tastes very good and we like not having the monthly water delivery service. We liked the salesman Mr Baldwin very much, he was very well informed and was here at our home at the delivery time as he said he would be. We would recommend the unit to our neighbors. We purchased the unit to get away from our salt intake.

Eugene and Catherine Crosmer, Monrovia, CA


---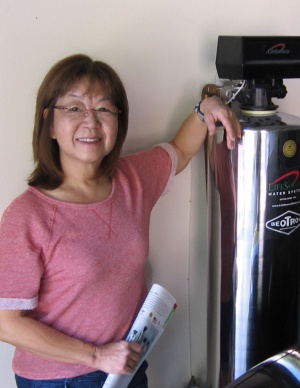 Clean water from every tap
Evie (Las Vegas NV, 89135)
I've had my Lifesource for over 6 years, and I have to say that my favorite part of it is being able to drink clean water from every tap in the house. It's a wonderful system and I love what it does!

Evie Arnone, Las Vegas, NV

---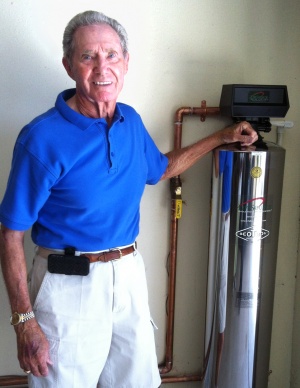 I could tell the difference immediately!
Dale (Palm Desert CA, 92211)
The day I got my Lifesource water system installed, I was surprised how much of a difference it made and how quickly it made it. Before I got my Lifesource, my water did not taste good at all. But the same day I got it installed, I could immediately tell the difference. My water didn't just taste better, it tasted delicious! I am very impressed with the quality of the system.

Dale Graham, Palm Desert, CA

---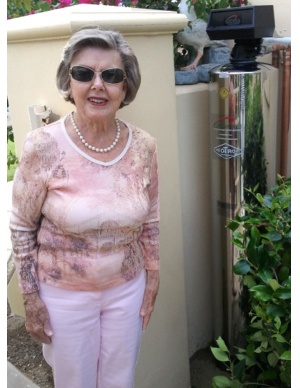 My Daughter recommended it!
Sonia (La Quinta CA, 92253)
I bought my Lifesource system because of my daughter. She has purchased 2 in the past and because she has loved them so much and had so much success with them, I decided to give it a try when she suggested I get one. I am extremely satisfied with my purchase, I can see why my daughter loves them. The water is clean and I can feel the difference, it's definitely worth it, I really love it!

Sonia Hook, La Quinta, CA

---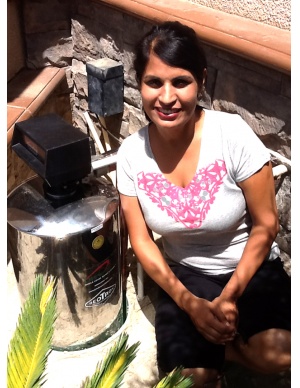 I highly reccomend it!
Anju (Rancho Mirage CA, 92270)
I am very satisfied with my Lifesource system! I no longer experience spotting on my dishes or buildup on my showerhead, which is very nice. Also, the chlorine smell in my water is completely gone, I love it! I am going to recommend this system to my sister and anyone else who wants fresh, clean water!

Anju Verma, Rancho Mirage, CA

---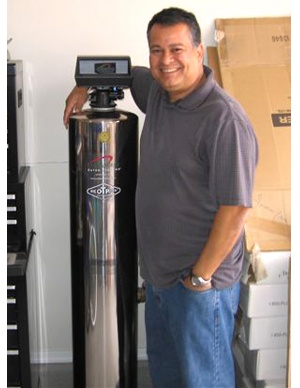 I need this!
Jose (Las Vegas NV, 89149)
Living in Las Vegas, I absolutely need this system! The water here isn't very good at all, so I need my Lifesource to make it better, and that's exactly what it does! It feels so much cleaner than any other un-filtered water, and it tastes great too! I can't imagine my life without my Lifesource providing me with with fresh, clean water.

Jose Bonilla, Las Vegas, NV

---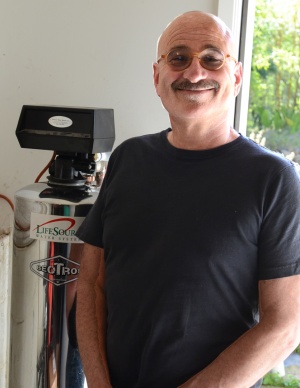 Much better than what I used to have!
Peter (Ojai CA, 93023)
My Lifesource has transformed my water into something way better than I used to have. I really noticed the difference in the water when I shower, it's very smooth on my skin. Overall it's very good water, far better than anything I used to have.

Peter Passell, Ojai, CA

---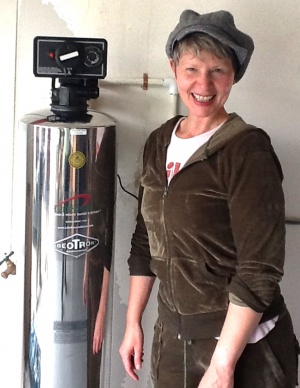 I did it for my wife
Terry and Petra (Oxnard CA, 93033)
A few years ago my first wife passed away of cancer. I eventually read an article that talked about the contaminants in water such as chlorine, etc., and how they are linked to cancer. I didn't want to chance anyone else with going through what she had to go through. Now, with my current wife, we only eat organic foods and we have our own organic garden which is watered with clean, contaminant-free water from our great Lifesource system.

Terry Clark, Oxnard, CA

---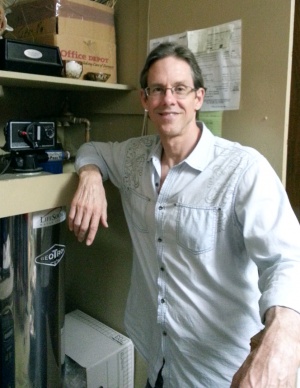 It works great and requires no maintenance
Devon (Claremont CA, 91711)
We bought our Lifesource system about 10 years ago. It works flawlessly and requires no maintenance by me. I love that, and my wife and I love the water- thanks

Devon Hartman, Claremont, CA

---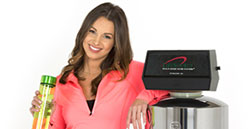 More LifeSource Reviews Online