Customer Reviews
Our customers love their LifeSource Water and so will you!





4.83
|
1558
reviews
---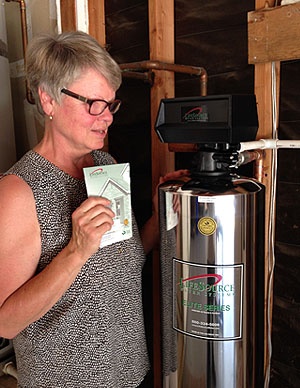 Life Long Customer
Noel (Oceanside CA, 92056)
My wife is really happy with this system. The back wash system has worked out nicely. We had a system in a second house so you can be sure that we are happy, permanent customers. Just had a back wash adjustment on our second LifeSource System. The service call was quick, easy, and our Lifesource System is working perfectly per usual. Needless to say we are permanent, happy Lifesource customers.

Noel Daly - Oceanside, CA


---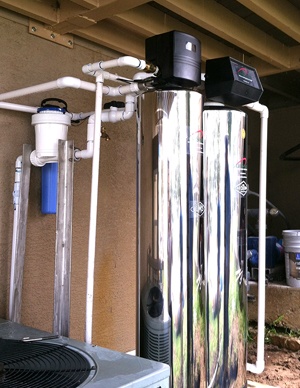 Exceptional Service & A System That Works!
John (Babson Park FL, 33827)
Larry, Thank you for the very prompt service. Once again you have shown your commitment to customer satisfaction. I have heard the stories of people who purchased water systems that either never worked or were unable to get service when there was a problem. This is certainly not the case with you and Life Source. Your service is exceptional, and your system works!

Thank you again,
John Motis, Babson Park, FL


---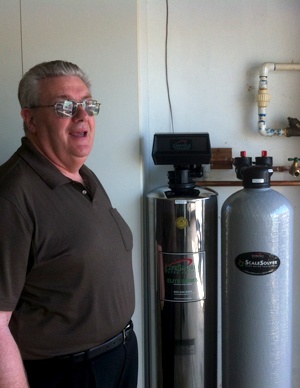 Not Worth The Hype
Neil (Westlake Village CA, 91361)
I just installed a LifeSource filter system for my house. I don't have any problems with it but I don't see any improvements either. I'm having a LifeSource rep come and checkout my system to see if it is working as it should. Until then, I'm not sure this system is worth the hype.

Neil Bowler - Westlake Village, CA

---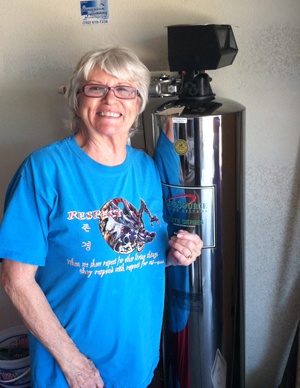 Fresh and Pleasant
Marilyn (Las Vegas NV, 89123)
All I can say is "YUM!" my drinking water has been greatly improved. The taste is fresh and pleasant. Even flowers in the vase last longer. Thanks Lifesource Water!

Marilyn Stucker - Las Vegas, NV

---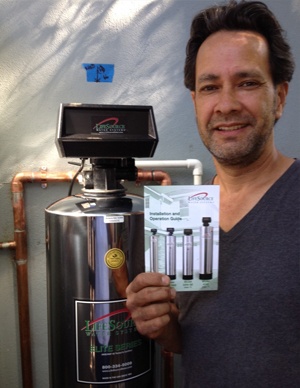 Working It Out
Dove Rose (Studio City CA, 91604)
Re-piped the whole house with copper just after getting a Life Source system. Water is still a little cloudy and doesn't seem quite ready to drink but is much cleaner and less smelly than prior to installation. My husband says the cloudiness is from the new pipes. Whatever the case, Life Source is working closely with us to understand and solve our problems. So far; a good choice.

Dove and Emmett Rose- Studio City, CA

---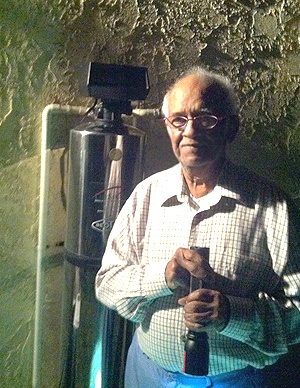 Keeps Getting Better
Samal (Arcadia CA, 91007)
We've owned LifeSource filters for over ten years now and each has been better than the last. The latest version doesn't even have filters to replace, eliminating the last bit of maintenance in an already low-maintenance system. Our systems have always operated smoothly.

Samal Rambissoon- Arcadia, CA

---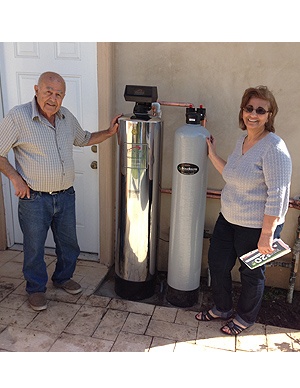 Thumbs up for LifesSource!
Salma and Joe (Arcadia CA, 91006)
I noticed my skin and hands are so smooth since getting our new LifeSource system. My hands were rough and now they are so soft. The water is so clean and I no longer see white spots from scale around my faucets. I never knew water could have such visible positive effects, and so fast too!

Salma and Joe Maalouf - Arcadia, CA

---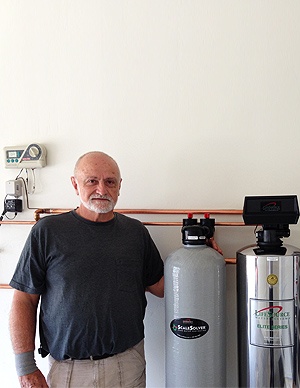 Spectacular Water
Bob (San Diego CA, 92131)
My wife wanted to capture the backwash water for watering our garden but it comes out black each time. We think it is the result of reversing the flow on the carbon filter. We are working to understand what is going on with help from our service tech. As for the water coming into the house, its spectacular. Crisp and clean as you like.

Bob Helsel - San Diego, CA

---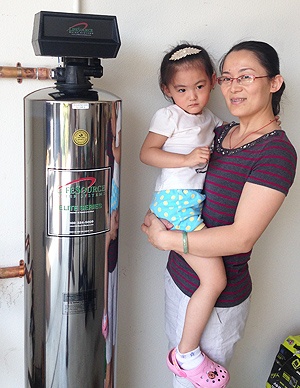 Great System
Jing (San Diego CA, 92127)
We've had our system for just a few weeks and so far, so good! I am in no way unsatisfied.

Jing Chen - San Diego, CA

---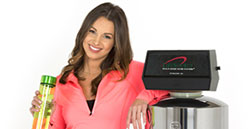 More LifeSource Reviews Online