Customer Reviews
Our customers love their LifeSource Water and so will you!





4.83
|
1558
reviews
---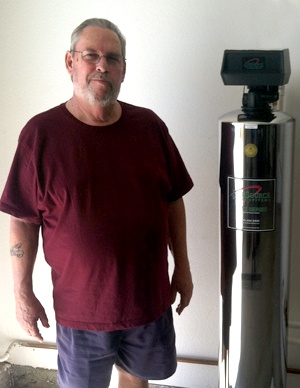 No More Bottled Water
William (Henderson NV, 89052)
We can now drink water for any faucet in the house and have GREAT TASTING water. After taking a shower/bath one's skin feels better and have to use less lotion. No longer have to buy bottle water for drinking or salt for the water softener. Would recommend Life Source to everyone.

William Gregg- Henderson, NV

---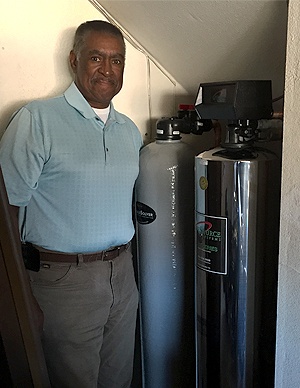 Love the Maintenance Free!
Gregory (Gardena CA, 90247)
I really love this system already. No more drinking bad tasting faucet water or lugging salt bags from home depot to my home. The water taste great and you can drink it from any faucet in your home. Having a two story home I can drink the water from the faucet upstairs, what a relief having not to run up and down stairs.
The system stores easily in my Garage. No maintenance needed!
The service for ordering and installation of the system is unmatched by any other company I've ever experienced. Best decision for my family.

Gregory Taylor- Gardena, Ca

---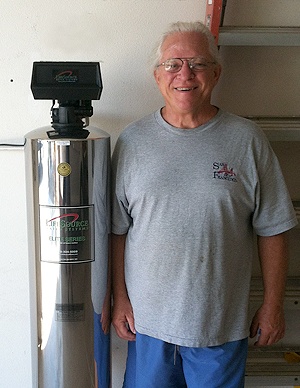 Great and Fast Service
Tom (North Las Vegas NV, 89084)
Turnaround was amazingly fast. Done in a very professional manner. Absolutely no pressure for the purchase. They waited on us while we saved for the purchase, then when we were ready had it installed literally the same day. I was amazed. Great job! And the noticable difference in the smell, taste, and feel of the water makes it all worth while.

Tom Neal- North Las Vegas, NV

---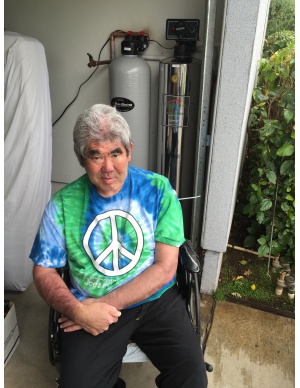 Very Satisfactory
Ed (Los Angeles CA, 90045)
System is working great-doing what it's suppose to be doing. My water is tasting and feeling great. Very Satisfactory
-Ed Nakamura, Los Angeles, CA

---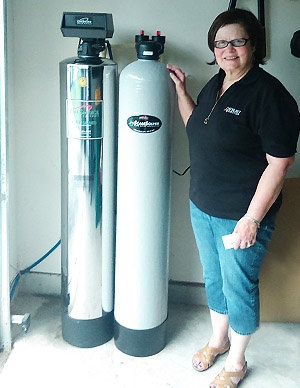 No more Chlorine
Linda (Porter TX, 77365)
I like the system. No Chlorine anymore. I think it's good.
-Linda Mathews, Porter, TX

---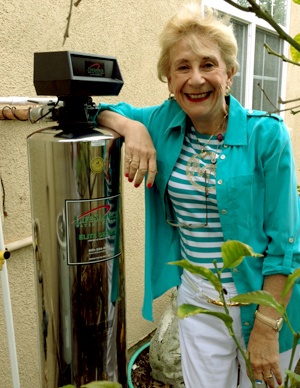 A+ for LifeSource
Melanie (Carlsbad CA, 92009)
This is my third system and I'm very happy with LifeSource. Every time I move I get a new system. My daughter and neighbor also have systems from LifeSource and they absolutely love it! My LifeSource rep is Roxie and she's amazing, I wouldn't work with anyone else. I highly recommend this system!

Melanie Dean, Carlsbad, CA

---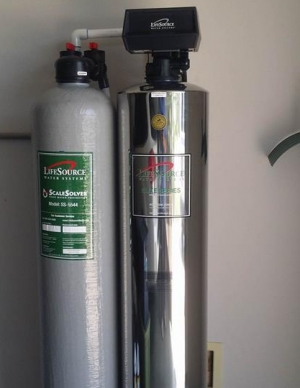 A true blessing
Charles (The Villages FL, 32162)
I had a salt system plus a reverse Aust Moses. I can feel The difference on that squeaky clean feeling I get plus I don't have to lift 40 pound bags of salt anymore. A true blessing and the water taste good.

---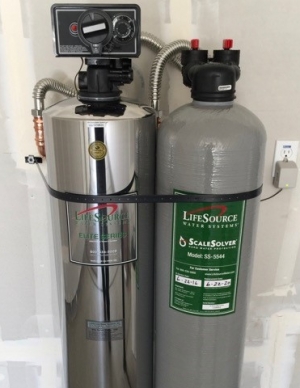 We love our LifeSource System!
Bill and Shirley (Woodland CA, 95776)
How do we love thee? Let us count the ways:
1. Pure clean water from every tap
2. No hauling softener salts once a month
3. Water tastes better that any water we ever drank anywhere anytime
4. Your people were curteous, helpful, on time and competent
5. We love it when people ask us what those big tanks are for, because we get to answer and they get to be amazed
6. What can you give your grandchildren that's any better that pure clean water all the time
7. Oh, we could go on...

-Bill and Shirley Heal

---


My installers did excellent work!
Chris and Margaret (Orange CA, 92869)
Our new replacement system was installed today and I must bring to your management's attention, the excellent work done by your two man installation crew. They were on time, friendly and knowledgeable. They routed the drain through a wall to recycle the water into the planter, instead of just dumping it on the driveway, added a spigot connection to allow filtered water usage from inside the garage and actually patched up the connection to the drywall. I was in a hurry to get to work, and do not remember their names, and my wife was on the phone when they were...
read more
Our new replacement system was installed today and I must bring to your management's attention, the excellent work done by your two man installation crew. They were on time, friendly and knowledgeable. They routed the drain through a wall to recycle the water into the planter, instead of just dumping it on the driveway, added a spigot connection to allow filtered water usage from inside the garage and actually patched up the connection to the drywall. I was in a hurry to get to work, and do not remember their names, and my wife was on the phone when they were done , so we missed giving them a well deserved tip. Thank you and pass along to them our appreciation for a job well done. We will know soon if the two tank, improved water filtration system helps with the skin rashes my kids have been experiencing for the last year, I will be in touch on that subject. Regards, Chris Granger
minimize
---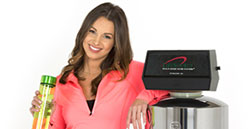 More LifeSource Reviews Online