The Premier Series 2250 Filter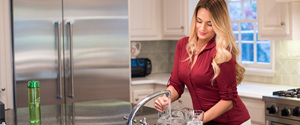 Transform your tap water into clean, great tasting water that flows from every faucet in your home. Save money and eliminate the hassle and waste of bottled water.
Quality you can taste
Foods washed and cooked with LifeSource water are more appealing and taste better.
Product Specs:
For Water Mains Sizes of 1", 1¼" and 1½"
Compact Installation Space Required: 18" Width X 66" Height
3.5 Million Gallon Certified Filtration Capacity
Dimensions: Diameter: 10", Height: 62"
Power Requirement: Standard 110v Electrical Outlet within 5 feet of System or 24v Transformer for Electrical Outlets Over 5 feet Away.
Fully Automatic Valve Head
Rinsing: ½" PVC to Drain or Irrigation -Must Accommodate 7 g.p.m for a Short Interval.
LifeSource In-Home Service and Installation
We pride ourselves on our excellent customer service. Unlike dealers, we offer a fully staffed and factory trained service department.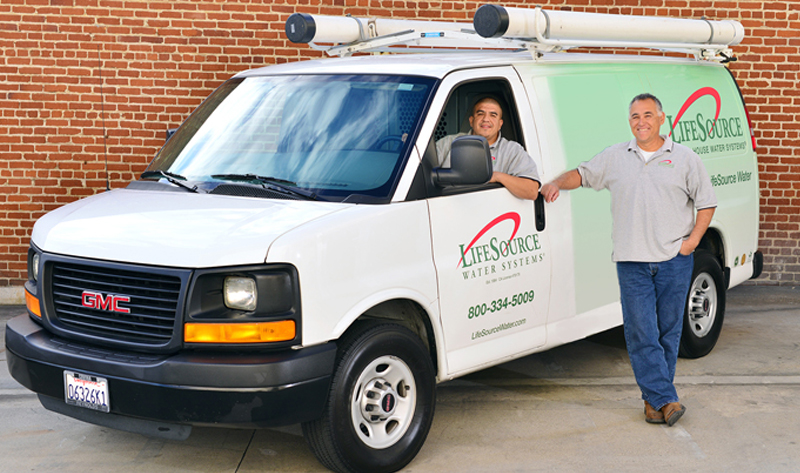 We're here to help with everything from your system installation to all your questions related to your water. LifeSource has factory outlets throughout the U.S. and we are adding more every year. We have factory trained service teams in Pasadena, CA and in our factory outlets, supporting customers directly, everywhere in the U.S. In most states we offer in-home service and installation. Please speak with a water specialist at our factory for water softener system installation estimate.
The Premier Series 6633 Conditioner
Solve Your Hard Water problems
The LifeSource No Salt, Water Softener Alternative replaces water softeners, monthly exchange tanks, bottled water and reverse osmosis. Our ScaleSolver products are proven to prevent hard water scale buildup. Our systems perform better than common water softeners.
Features

Extremely efficient - 5 seconds contact time regardless of hardness level.
Conventional Ion Exchange resin requires 90 seconds.
No salt or other chemical regenerants required.
No rinsing waste. Can be used in areas where water softeners are banned.
Protects the environment and reduces water usage.
Long lasting media-not consumed by the reactions.
No control valve or electricity required.
Tested & Certified: ScaleSolver is tested and certified by the Water Quality Association to NSF/ANSI Standard 61.