Posted: 04/15/11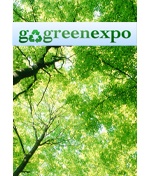 Los Angeles Convention Center
Visit the Go-Green Expo to learn more about how green alternatives can positively change the way you impact the environment! Business-to-Business Expo is Friday, April 15 (10am-5pm), and the Expo is open to the public on Saturday, April 16 (10am-6pm) and Sunday, April 17 (10am-5pm).
LifeSource Water Systems spokesperson Ed Begley Jr. will be presenting on Saturday, April 16 at 12:30pm - be sure to hear his tips for how to green your life!
The Los Angeles Convention Center is located at 1201 South Figueroa St., South Hall G, Los Angeles, CA 90015.