Posted: 12/31/08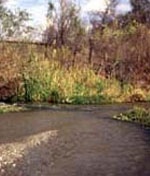 Compensation will be reduced to 75 percent
By Signal Staff
Posted: December 31, 2008 5:56 p.m.
The last opportunity for Santa Clarita Valley residents to take full advantage of the Santa Clarita Valley Sanitation District's automatic water-softener rebate passed at midnight Wednesday.
The rebate offers 100 percent of a units' reasonable value, which equates to between $275 and $2,000, to the owner, as well as free removal and disposal of the unit.
Starting Jan. 1, 2009, however, the rebate compensation will be reduced to only 75 percent of the unit's value.
On Nov. 4, 2008, SCV residents approved Measure S, which bans the use of all automatic water softeners. The ban goes into effect Jan. 1 and requires all residents to remove their units within 180 days.
Automatic water softeners discharge chloride salt into the sewer system, where it is then treated and released into the Santa Clara River.
The Santa Clarita Valley Sanitation District's two water reclamation plants cannot remove salt, and thus reclaimed water entering the Santa Clara River poses potential problems for downstream agriculture if chloride levels are too high.
The ban will reduce chloride salts in wastewater.
"By banning automatic water softeners, residents will protect the Santa Clara River and save a significant sum," said Steve Maguin, chief engineer and general manager for the District.
The installation of automatic water softeners was banned in 2003, but an estimated 3,000 units continue to be used in the Santa Clarita Valley.
Measure S was passed with nearly a two-thirds majority.
For more information, call Paul Martyn (562) 699-7411, ext. 2902 at the Santa Clarita Valley Sanitation District.
Or visit www.LACSD.org/Chloride